Medical Humanities Initiative
About the Medical Humanities at Georgetown
The Georgetown Medical Humanities Initiative is a cross-campus collaboration between Georgetown College, the Georgetown Humanities Initiative, and Georgetown School of Medicine. The program brings the fields of medicine, humanities, arts, and social sciences into conversation in order to achieve these aims:
Develop community and cultivate meaningful partnerships across campuses
Engage faculty and students across Georgetown
Contribute to scholarship and activism in the growing fields of medical humanities and social medicine
Through interdisciplinary courses open to undergraduates and medical students, speaker series, and research mentorship, the Medical Humanities Initiative strives to re-center health and healing in a broader social, cultural, and historical context, and emphasizes the tools of the humanities which are traditionally left out of STEM disciplines.
Our work aligns with Georgetown University's core educational mission and Jesuit values, particularly cura personalis; health practitioners cannot treat "the whole patient" without recognizing and valuing their humanity (belief systems, values, cultural differences, etc.). The need for creative, transdisciplinary collaboration has become more apparent than ever during our current global crisis. Through expanding pedagogy, establishing such collaborative relationships, and fostering critical research, the Medical Humanities Initiative aims to contribute to this frontline response.
---
Meet the Director: Lakshmi Krishnan, MD, PhD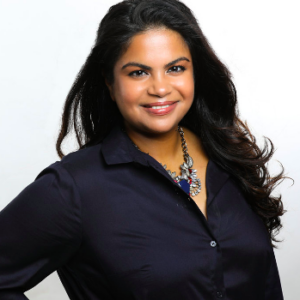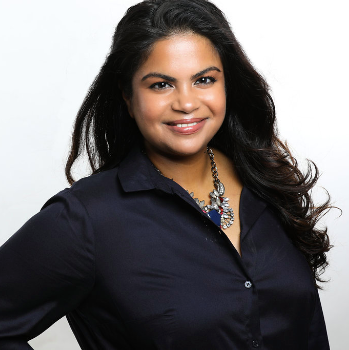 Lakshmi Krishnan, MD, PhD, is a historian of medicine, medical humanities scholar, physician, and Faculty Director of the Georgetown Medical Humanities Initiative. A first-generation immigrant born in Bombay, India, she also grew up in the United Kingdom before settling in the States. Her research focuses on diagnosis and clinical reasoning. She is writing a cultural and intellectual history of diagnosis and detective practices—The Doctor and the Detective: A Cultural History of Diagnosis (forthcoming, Johns Hopkins University Press).

More broadly, she is engaged with the relationship between medicine and the humanities writ large. Areas of interest include health equity and the history of health disparities, intellectual history of medicine, 19th century and early 20th century literature and medicine, and cultural responses to illness. This interdisciplinary work seeks to recenter the experiences of marginalized communities, broaden the narrative canon, and promote health equity.

Dr. Krishnan earned her MD from The Johns Hopkins University School of Medicine and her DPhil (PhD.) in English Literature from the University of Oxford, where she was a Rhodes Scholar. She completed her Internal Medicine residency at Duke, where she was a Faculty Affiliate at the Trent Center for Bioethics, Humanities & History of Medicine, followed by a postdoctoral fellowship in General Internal Medicine and History of Medicine at The Johns Hopkins University School of Medicine. She is board certified in Internal Medicine and a member of the American College of Physicians, and practices hospital medicine. Her work appears or is forthcoming in The Lancet, Annals of Internal Medicine, Literature and Medicine, Modern Language Review, Victorian Literature and Culture, and Victorian Poetry, and has won awards from the Academy of Health Communication and National Endowment for Humanities.
Core Faculty & Steering Committee
Affiliate Faculty
Alfred Acres—Art & Art History
Carol Benedict—SFS & History (History of Medicine)
Bernard Cook—Film & Media Studies, American Studies, Associate Dean–Georgetown College
Heidi Hamilton—Linguistics
Toshihiro Higuchi—History, SFS, Regional and Comparative Studies
LaMonda Horton-Stallings—African American Studies
John Kraemer—Health Systems Administration
Jan LaRocque—Human Science
Maggie Little—Philosophy/Ethics Lab
Emily Mendenhall—Anthropology, STIA, SFS
Natsu Onoda Power—Performing Arts/Program in Theatre and Performance Studies
Ricardo Ortíz—English (Chair), US Latinx Literature & Culture
Steering Committee
Alfred Acres—Chair of Art & Art History
Mary Beth Connell—Associate Dean & Director of Pre-Health Advising
Bernard Cook—Associate Dean & Founding Director of Film & Media Studies Program
Theodora Danylevich—Women's & Gender Studies
Aminatta Forna—Director and Lannan Foundation Chair of Poetics for the Lannan Center for Poetics and Social Practice
Mary Furlong—Associate Dean for Curriculum and Director of Medical Education, Georgetown School of Medicine
Katelynn Getchell—School of Medicine
James Giordano—Chief of Neuroethics, Pellegrino Center for Clinical Bioethics, Georgetown School of Medicine
Derek Goldman—Theater & Performance Studies, Co-Director Laboratory for Global Performance and Politics
Hunter Groninger—Director of Palliative Care, Georgetown School of Medicine & MedStar Health
LaMonda Horton-Stallings—Chair and Professor of African American Studies
Tad Howard—Associate Dean
Faith Kean—COL'22
Christopher King—Chair of Health Systems Administration, Nursing and Health Studies
Lakshmi Krishnan—Medicine & English, Georgetown Humanities Initiative, Faculty Director, Georgetown Medical Humanities Initiative
Julia Langley—Faculty Director of Arts and Humanities Program, Georgetown Lombardi Comprehensive Cancer Center
Sue Lorenson—Vice Dean for Undergraduate Education
Daniel Marchalik—Department of Urology, Director of Physician Wellbeing, Director of Literature & Medicine Track, Georgetown School of Medicine & MedStar Health, Associate Director–Medical Humanities Initiative
Timothy Newfield—History & Biology
Sylvia Önder—Anthropology, Eastern & Mediterranean Languages
Victoria Pedrick—Classics
Nicoletta Pireddu—Italian, Comparative Literature, Inaugural Director of the Georgetown Humanities Initiative
Michael Pottash—Palliative Care & Clinical Ethics, Georgetown School of Medicine & MedStar Health
Toni-Lee Sangastiano—Studio Art and Digital Media, Art & Art History
Dustyn Wright—Director of Student Learning, Georgetown School of Medicine
Courses
Upcoming Events
There are no upcoming events.
Sponsors
The Georgetown Medical Humanities is supported by a Humanities Connections Grant from the National Endowment for the Humanities.