Partner Projects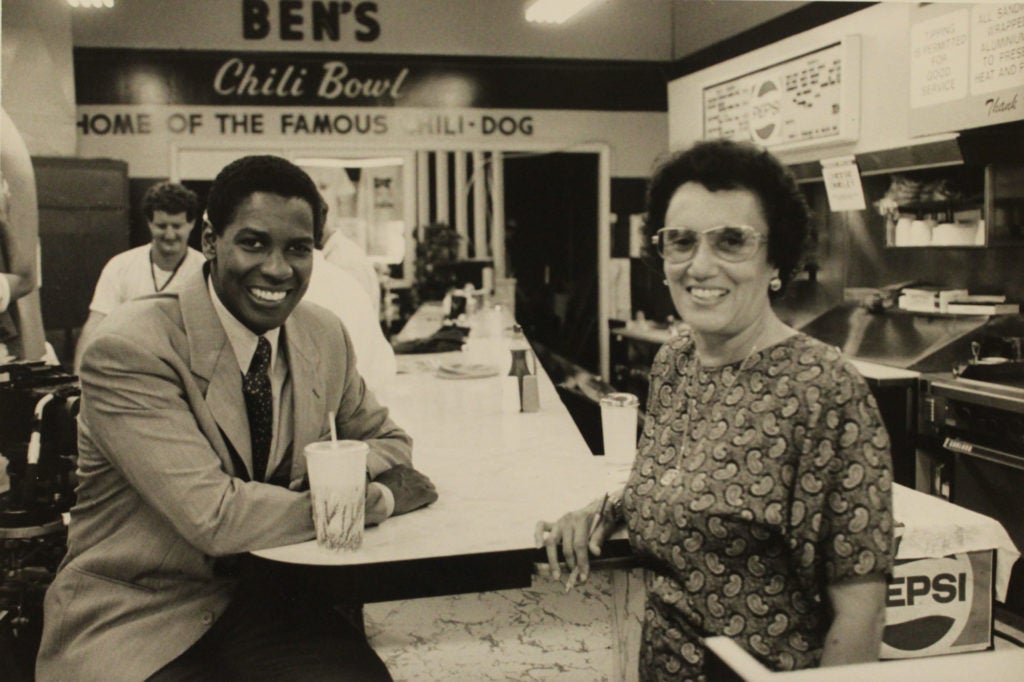 Remembering YoU
Remembering YoU is a community-driven archival initiative created to preserve U Street's rich history and empower local residents to retake control of the narratives shaping their histories and neighborhoods. This project is sponsored by the Georgetown University Humanities Initiative and HumanitiesDC. To learn more about the U Street archival initiative, please visit the Project Overview and History page.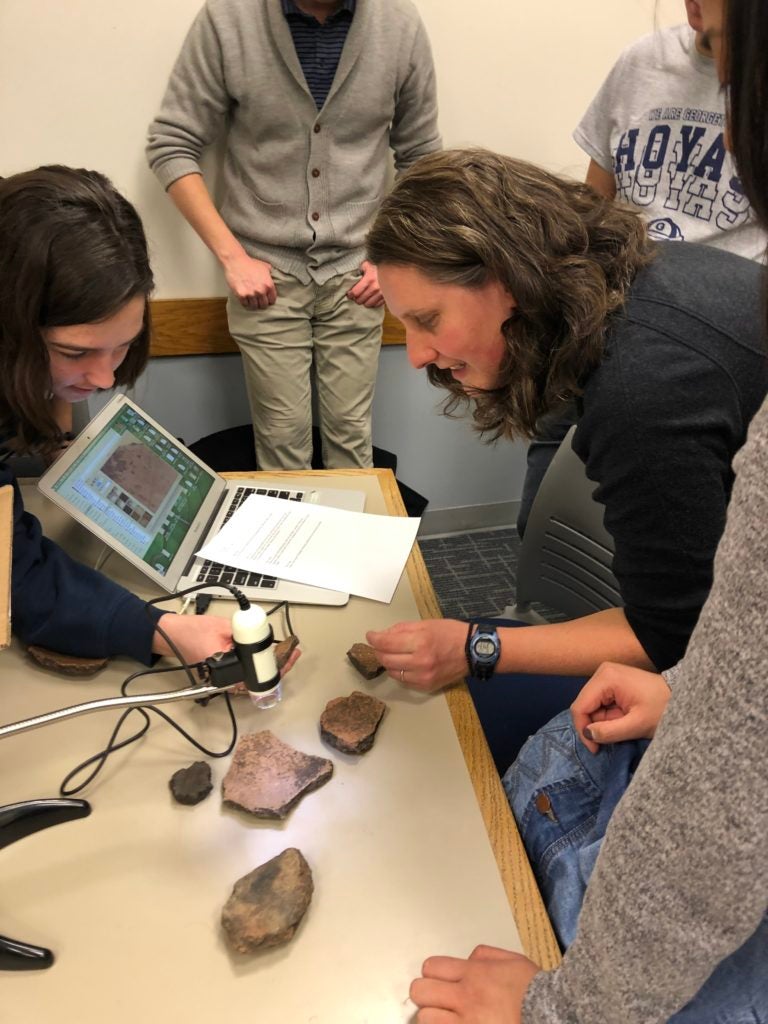 Georgetown HyperHistory Hub
The Georgetown HyperHistory Hub integrates humanistic forms of historical inquiry with social and hard sciences approaches to history. The study of the human past has been a key area of collaboration across the social and natural sciences, but key concerns from the humanities about human agency, historical contingency, and culture are usually left out of such collaborations. Either there is a lack of representation of disciplines like history, art history, archaeology, or folklore studies in 'hard science' research on the human past, or such disciplines are involved only after research questions and methods have been determined.
Playing on the multiple meanings of the Greek prefix 'hyper,' we see 'hyperhistory' as a form of interdisciplinary scholarship 'over' or 'above' conventional history in its collaboration with the natural and social sciences but also 'in defense of' the contribution of humanistic questions and concerns (from art history, history, literary studies, etc…) in our interdisciplinary approaches to the human past. Rather than simply critique other fields for advancing instrumental or determinist interpretations of our shared human past, we create opportunities for cross-training for scientists and humanists alike.
Under the auspices of the Georgetown Humanities Initiative, the HyperHistory Hub will offer two new courses for undergraduate and graduate students as well as interdisciplinary bootcamps for graduate students and faculty interested in the historical sciences. Our goal is to create opportunities for training and research that better integrate the particularities of humanities approaches to the past with those of other non-humanities disciplines.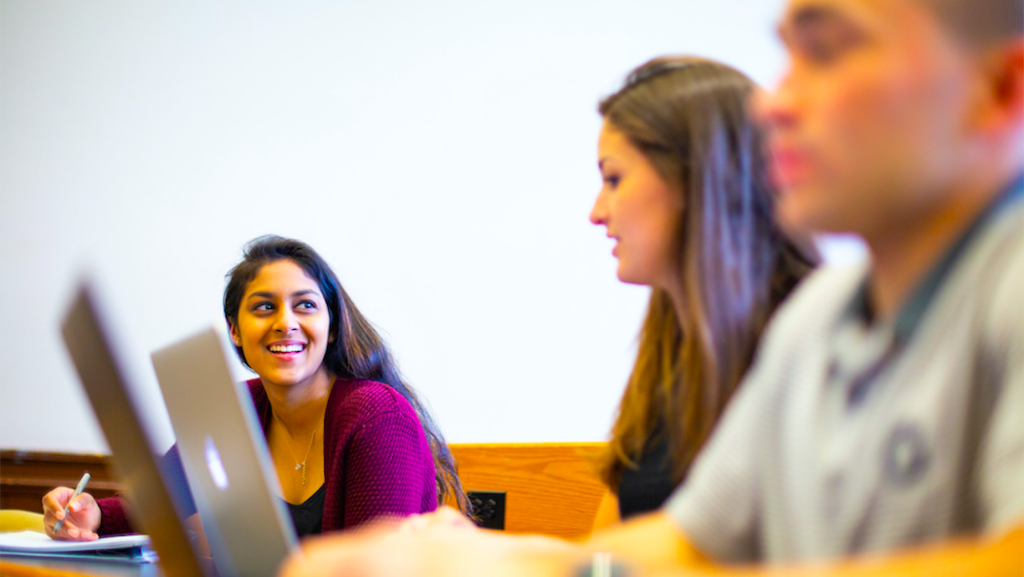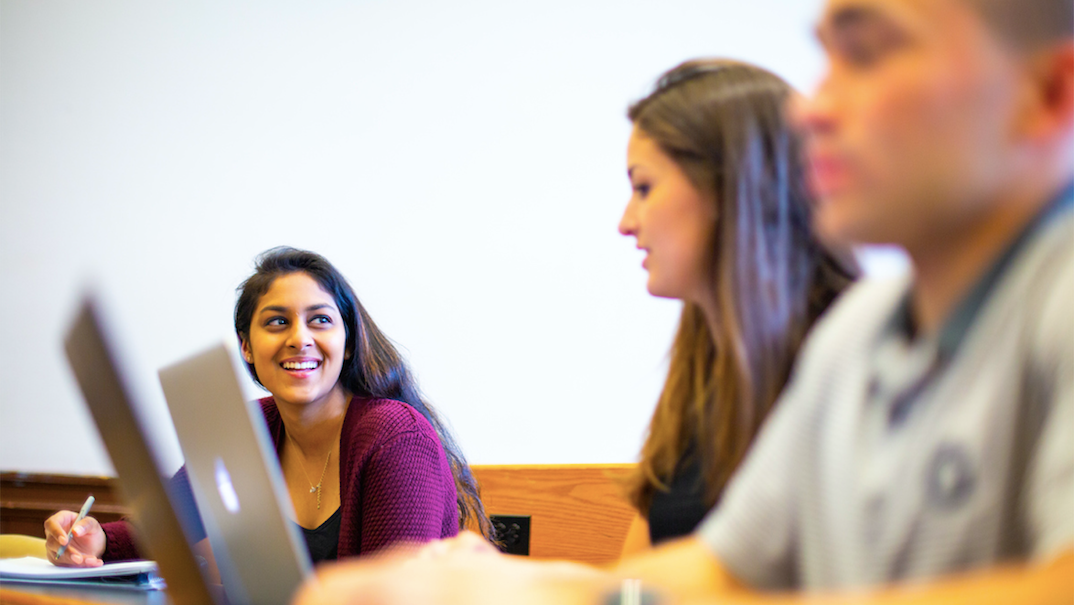 Georgetown Medical Humanities Initiative
The Medical Humanities Initiative is a cross-campus collaboration between Georgetown College, the Georgetown Humanities Initiative, and Georgetown School of Medicine. The program brings the fields of medicine, humanities, arts, and social sciences into conversation in order to achieve these aims: develop community and cultivate meaningful partnerships across campuses, engage faculty and students across Georgetown, and contribute to scholarship and activism in the growing fields of medical humanities and social medicine. It strives to re-center health and healing in a broader social, cultural, and historical context, and emphasizes the tools of the humanities which are traditionally left out of STEM disciplines. This initiative is supported by a Humanities Connection Grant from the National Endowment for the Humanities.

Georgetown University Buddhist and Silk Road Studies Initiative
The Georgetown University Buddhist and Silk Road Studies Initiative promotes teaching, learning, research, and public engagement on Buddhist traditions and the Silk Road at local, national, and international levels. At Georgetown, we support and enhance teaching and research in Buddhist Studies and the Silk Road at the undergraduate and graduate levels. We engage in community outreach through the Buddhist and Silk Road Studies lecture series and through shared events with our partners and stakeholders.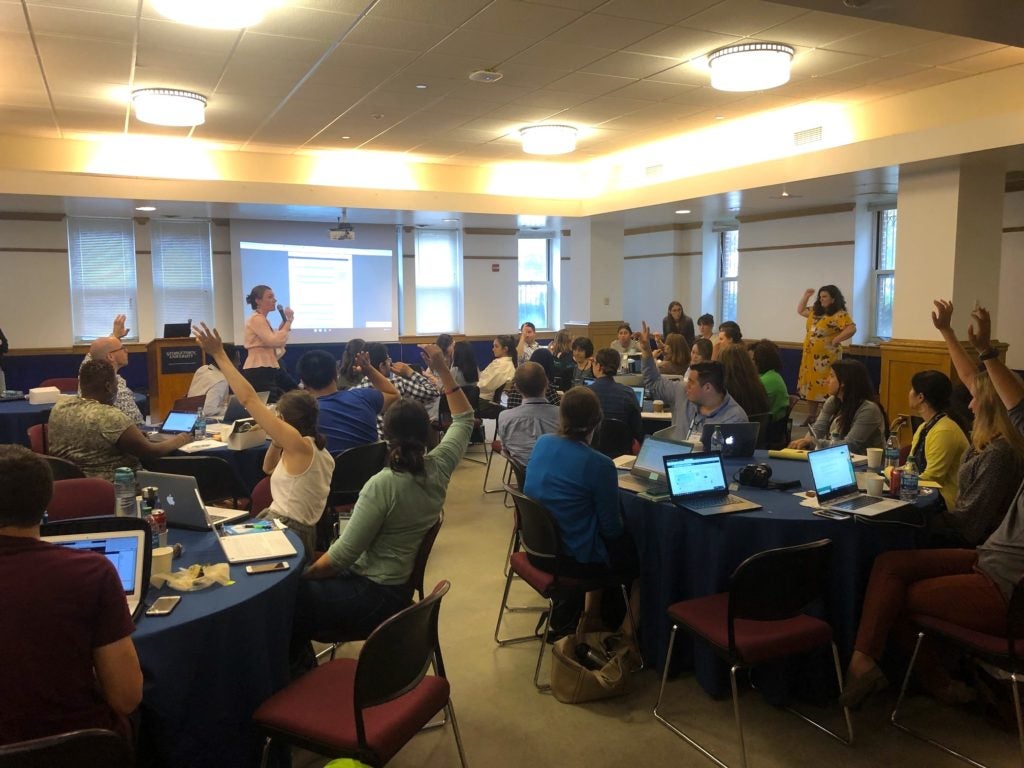 Georgetown University Master's in the Engaged & Public Humanities
The Georgetown University Master's in the Engaged & Public Humanities is now accepting applications for the 2021–2022 academic year. The program unites study in literature, art, history, and philosophy with engaged, public outreach in a flexible format tailored to the needs of individual students. We explore the world of public humanities and humanities outreach, introducing students to the value of the humanities in government, business, non-profit and multiple other settings. In the program, students develop a historicized and theorized understanding of the humanities while mastering the skills needed to take their knowledge out into the world and make change happen.
Global Irish Studies at Georgetown University (GIS)
Global Irish Studies at Georgetown University (GIS), established in 2016, is a faculty-led initiative supported by Georgetown College. GIS, which builds on a long tradition of Irish and Irish-American involvement at Georgetown University, has three core aims: engaging the community; inspiring students; and developing research. By staging exciting public events, supporting innovative teaching, and facilitating student and faculty research, GIS hopes to build the most exciting Irish Studies program in North America. Given both its Irish heritage and its global outlook, Georgetown University is the perfect home for a new kind of Irish Studies–-one that looks at Ireland in a comparative perspective, understanding it as a place from which to ask innovative questions about the world we live in today.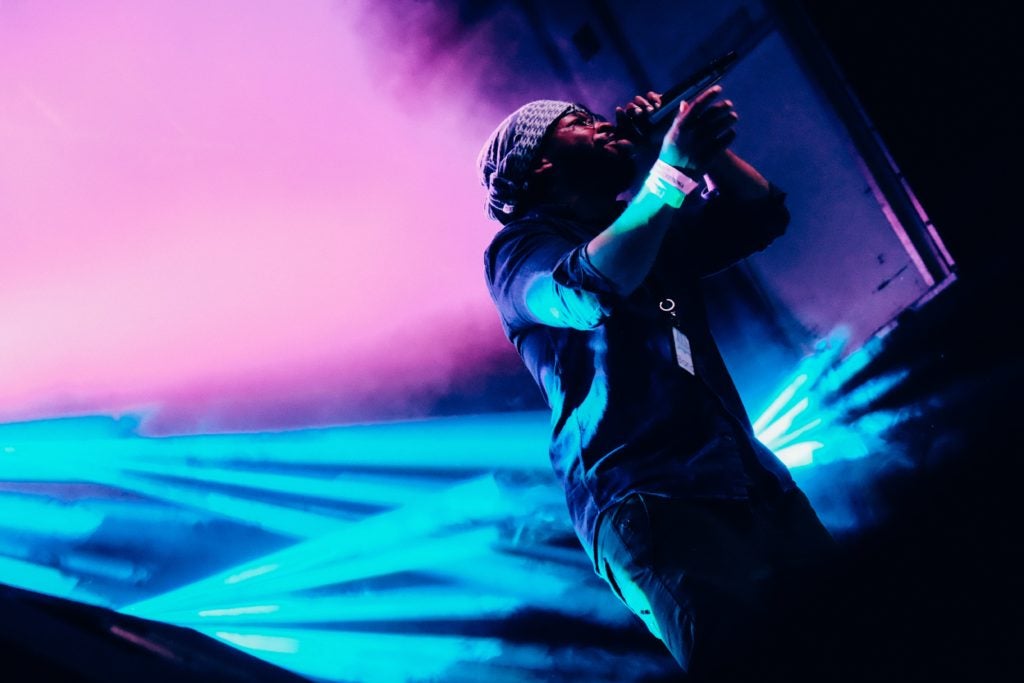 Global Poetry in Performance
Global Poetry in Performance: Poetry—the self-consciously aesthetic use of language for expressive purposes—certainly ranks among the oldest and most revered forms of human artistic activity across cultures. It still thrives in myriad forms that we might not generally identify as "poetry," such as rap, slam and other "spoken word" genres. Our project answers 2011 Nobel Prize laureate Bob Dylan's call for a rediscovery of poetry as literature to be performed.
First and foremost, this project allows a cohort of Georgetown faculty members to work collaboratively with a comparative and contrastive approach to "performing poetry," sharing their work in a series of symposia held on a regular basis over two years. Our project encompasses both a pedagogical dimension (involving student participation in course modules and stand-alone workshops) and the organization of public events featuring lectures and demonstrations by experts—Georgetown faculty as well as outside guests—showcasing performance practices and traditions from a variety of cultures and in a variety of languages. 
We are also going to create an online knowledge bank on Performing the Poetic Text, offering multi-media resources for performers, researchers and teachers: theoretical essays, practical guides, video and audio samples, bibliographical information and a directory of other available resources. These materials will initially reflect what has been presented during faculty symposia, public events and workshops, but other materials will eventually be added.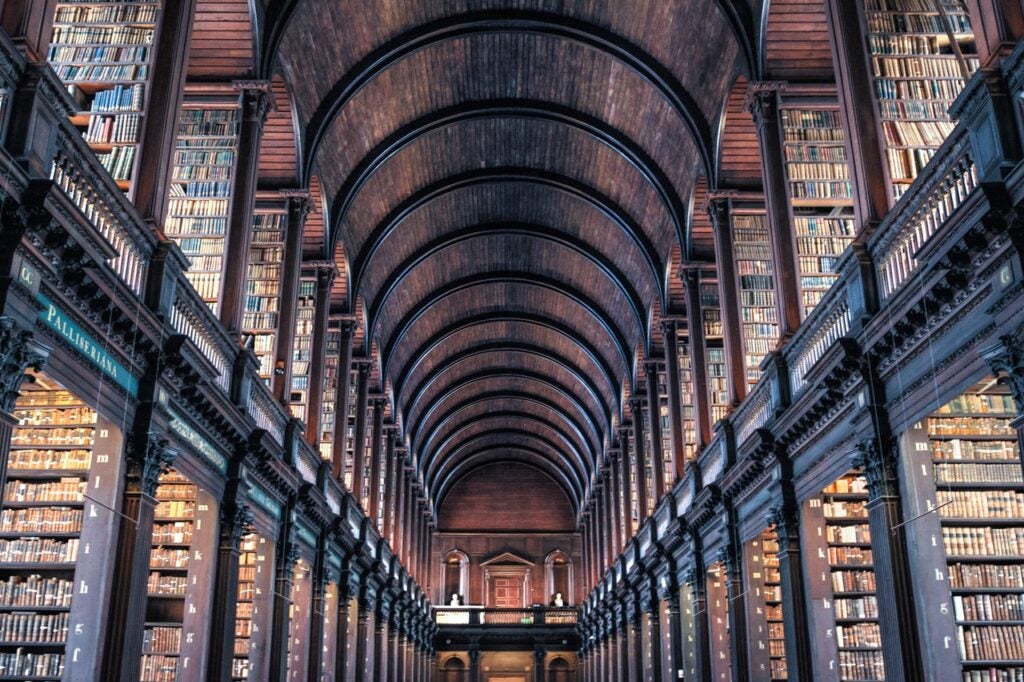 The Future of the Humanities Project
The Future of the Humanities Project is a collaboration between the Georgetown University Humanities Initiative and the Las Casas Institute at Blackfriars Hall, University of Oxford. It brings together scholars across disciplines to discuss critical issues at the intersection of the humanities and public life.
The project was launched with a November 2018 conference at Oxford University on "The Future of the Humanities," featuring a keynote address by Dr. Terry Eagleton, and has since sponsored more than a dozen events in Oxford, London, and Washington, DC. The project is led by Professor Michael Scott, senior advisor to the President of Georgetown University, a leading Shakespeare scholar, and a fellow at Blackfriars Hall, Oxford. Kathryn Temple, Professor of English at Georgetown and founding director of the Master's Program in the Engaged & Public Humanities, is a senior fellow with the project.