Georgetown Humanities Initiative Book Manuscript Workshop Grants
After featuring Professor Bradley Gorski in our Fall 2022 issue, we are now delighted to showcase another recipient of a GHI Book Manuscript Workshop Grant–Professor Amani Morrison (Assistant Professor of African American Literature and Culture in the Department of English), who is working on a book titled Kitchenette Building: Race, Home Space, and Modernity in Great Migration Chicago. It is the first cultural history of kitchenette apartment buildings, addressing a lacuna in scholarship on Chicago's history of housing, urban race and space relations, Black geography, and quotidian Black performance.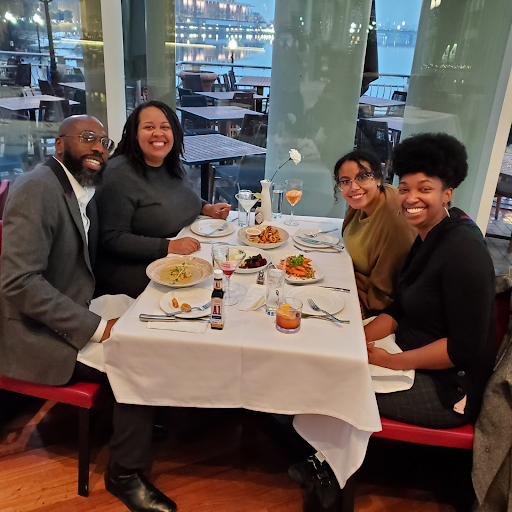 On January 19, 2023, Prof. Morrison convened a workshop with scholars Davarian Baldwin (Trinity College), Adrienne Brown (University of Chicago), and Erin Chapman (George Washington University) followed by dinner.
We wish Prof. Morrison all the best for the completion of her pioneering manuscript.