Global Humanities Seminar Series "Understanding and Including Forced Migrants and Refugees: Responses from the Humanities"
Thanks to a grant from the Office of the Vice President for Global Engagement, the Georgetown Humanities Initiative and the Initiative for Multilingual Studies organized the year-long Global Humanities Faculty Seminar Series "Understanding and Including Forced Migrants and Refugees: Responses from the Humanities". Spanning the AY 2022-23, this series of interdisciplinary events are co-organized by Profs. Nicoletta Pireddu (Georgetown Humanities), Lourdes Ortega (Initiative for Multilingual Studies), and Anna De Fina (Department of Italian Studies) with the assistance of Negar Siyari (Ph. Candidate in Applied Linguistics), and offer humanistic perspectives on the social, moral, aesthetic, and linguistic experiences of refugees and migrants.

Graduate and undergraduate students from various humanities departments are selected as additional discussants and moderators.

The Series opened on October 6, 2022, with the in-person event Humanities Responses to Forced Migration: A Conversation with Martha Bigelow and Nadia Hashimi, hosting two speakers who put cultural lacerations and cross-fertilization at the center of the individual and collective stories of displacement and complex reintegration that they tell, respectively through linguistics and literature.

Martha Bigelow, a Georgetown University alumna (Ph.D. in Applied Linguistics 2001), is a professor at the University of Minnesota's College of Education and Human Development and serves as the department chair for the Department of Curriculum and Instruction. In 2020 she was recognized for her work with Somali refugees and immigrants in Minnesota and was awarded the Charles A. Ferguson Award for Outstanding Scholarship by the Center for Applied Linguistics. Dr. Bigelow focuses her research on second language acquisition and education, applied linguistics, and sociolinguistics, specifically in terms of language learning and schooling among young refugees from East Africa.

Nadia Hashimi is a pediatrician, a novelist, and the first Afghan-American woman to run for Congress. Afghan heritage and the complex experiences of the Afghan people are the backdrop of her bestselling novels, which span generations and continents, focusing on forced migration, conflict, poverty, misogyny, colonialism, and addiction–among them The Pearl that Broke Its Shell (2014), When the Moon Is Low (2015) and Sparks Like Stars (2021). Nadia Hashimi is also a member of the US-Afghan Women's Council and serves on boards of organizations committed to educating and nurturing Afghanistan's most vulnerable children, and empowering the female leaders of tomorrow.

The following students from the College of Arts and Science prepared questions for the two speakers and brilliantly engaged with them: Tricia Thompson (a sophomore majoring in Comparative Literature with minors in Creative Writing and Art History); Angela Nguyen (a junior studying History and Linguistics); Derek Ginoris (a second-year MA candidate in Italian Studies, coming from a family of Cuban political refugees); Aayush Murarka (a freshman enrolled in "Introduction to Global and Comparative Literature" and majoring in Government).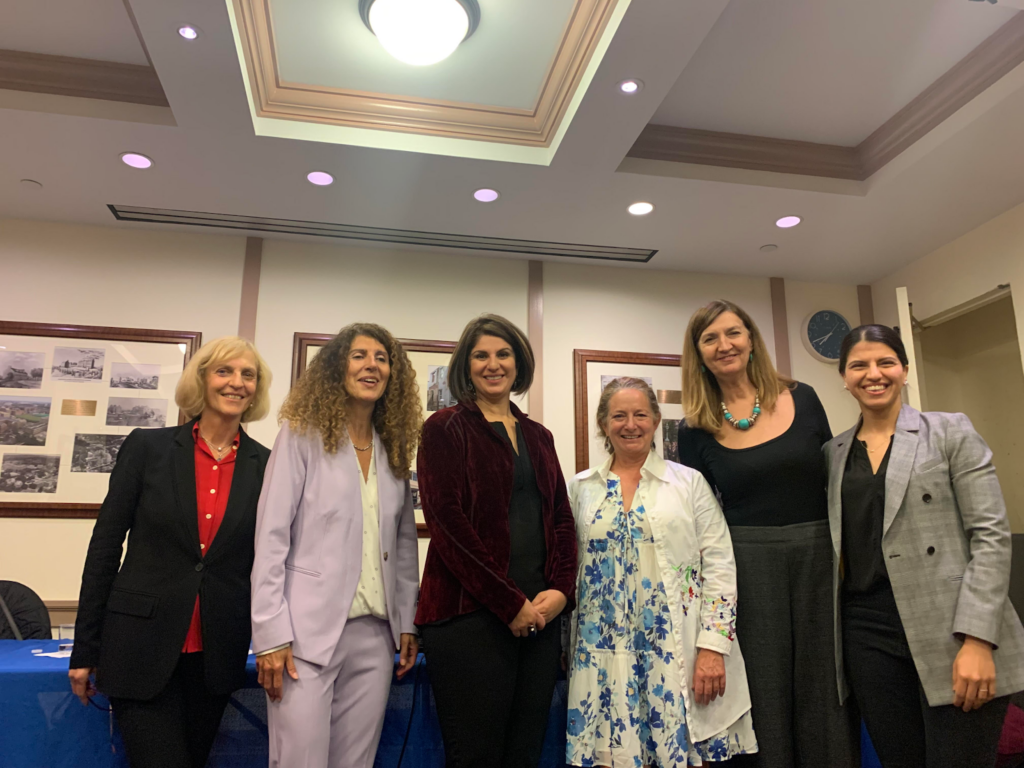 On October 27, 2022, the series continued with the virtual event Picturing Displacement: Tania Bruguera and Fazal Sheikh in Conversation

Through performance and photography, visually stunning portraits and politically motivated installations, aestheticism and activism, Tania Bruguera and Fazal Sheikh have engaged with the plight of migration, forced displacement, and refugees throughout their artistic trajectories, raising awareness, challenging power structures, supporting human rights, and promoting social change. They stage bodies as sites for social critique and turn things and spaces into archives of traumatic memories that document and denounce inequalities and exclusions.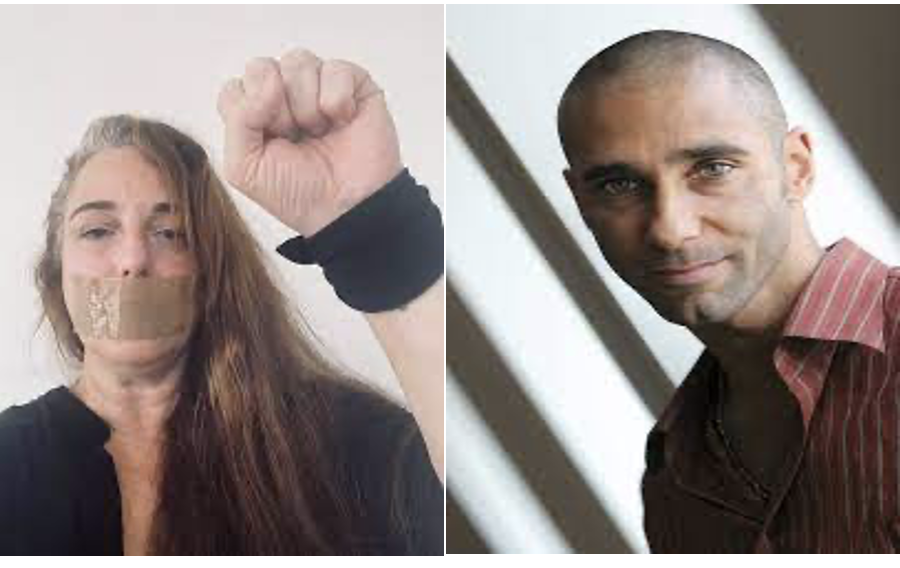 Tania Bruguera, born in Havana, is an award-winning, politically-motivated performance artist whose work has been featured in exhibitions and museums around the world, including in the Museum of Modern Art, Tate Modern, Bronx Museum of the Arts, and the Museo Nacional de Bellas Artes de La Habana. She champions the modern performative art landscape, all while defying established forms of artistic expression and integrating her work into social reality. By incorporating participatory elements into her performances, Bruguera encourages her audiences to question their understanding of feelings and perceived realities, especially those of power, oppression, and submission. Along with her challenging work, Bruguera has established several arts education and community outreach programs, including the Behavior Art School in Havana, which provides a space and resources for the study of alternative arts. 
Fazal Sheikh is a photographer whose portraits reflect individual experiences among displaced and marginalized communities. He worked in refugee camps in Kenya, Malawi, and Tanzania to capture photographs of displaced people, culminating in his first book A Sense of Common Ground. Sheikh has also documented experiences of forced migration in Afghan villages, Latin America, India, and Israel/Palestine, and is the recipient of numerous fellowships, from the National Endowment for the Arts, the MacArthur Foundation, and the Guggenheim Foundation. As the 2018-19 Currie C. and Thomas A. Barron Visiting Professor in the Environment and the Humanities and Visiting Professor in the Lewis Center for the Arts and the Princeton Environmental Institute, he worked with other artists, scientists, and engineers on the Exposure project, which focuses on environmental justice issues in the ancestral lands of several Indigenous communities in the American Southwest, particularly in Utah. His most recent work, The Moon Is Behind Us, was published in collaboration with Terry Tempest Williams, an American writer with whom Sheikh collaborated on the Exposure project.

Through a partnership with the Department of Arts and Art History and the Georgetown University Art Galleries, two students contributed to the panel–Sophie Bennett (a senior at Georgetown University College of Arts and Sciences, studying art history and French) and Sakina Ahmed (a graduate student in the Department of Art and Art History).

A recording of the event is available here.

On November 15, 2022, the virtual panel Ukrainian Literature in Times of War: A Conversation with Oksana Zabuzhko featured an award-winning novelist, poet, and essayist recognized as Ukraine's leading public intellectual.

Writing in what she considers an endangered language, Oksana Zabuzhko addresses the complexity of Ukrainian national identity by blending past and present history, politics, society, gender, family, and the body. Her controversial and pioneering first novel, Fieldwork in Ukrainian Sex, is one of the pivotal texts in post-Soviet Ukrainian literature. It denounces man-woman relationships that impose traditional patriarchal roles and subject women to social and sexual oppression as the equivalent of totalitarianism. Her monumental novel, The Museum of Abandoned Secrets (2009) addresses Ukraine's opposition to the 20th-century Soviet regime, debunking the myth of the «friendships of nations» that endured in Putin's Russia. It was awarded the Angelus Central European Literary Prize (2013) as the best novel of Eastern and Central Europe.

Her non-fiction books include the collection of poems and essays A Kingdom of Fallen Statues and Notre Dame d'Ukraine (2007), a historical and intellectual journey through ages, cultures, and denominations in search of a lost Ukraine, and centered around the fin-de-siècle Ukrainian writer Lesya Ukrayinka.

Among her numerous national and international recognitions are the Antonovych International Foundation Prize (2008), the Ukrainian National Award of the Order of Princess Olga (2009), and the Shevchenko National Prize of Ukraine (2019). Her collection of stories Your Ad Could Go Here (2017) was listed by the New York Times among the 100 best books of 2020 from around the world.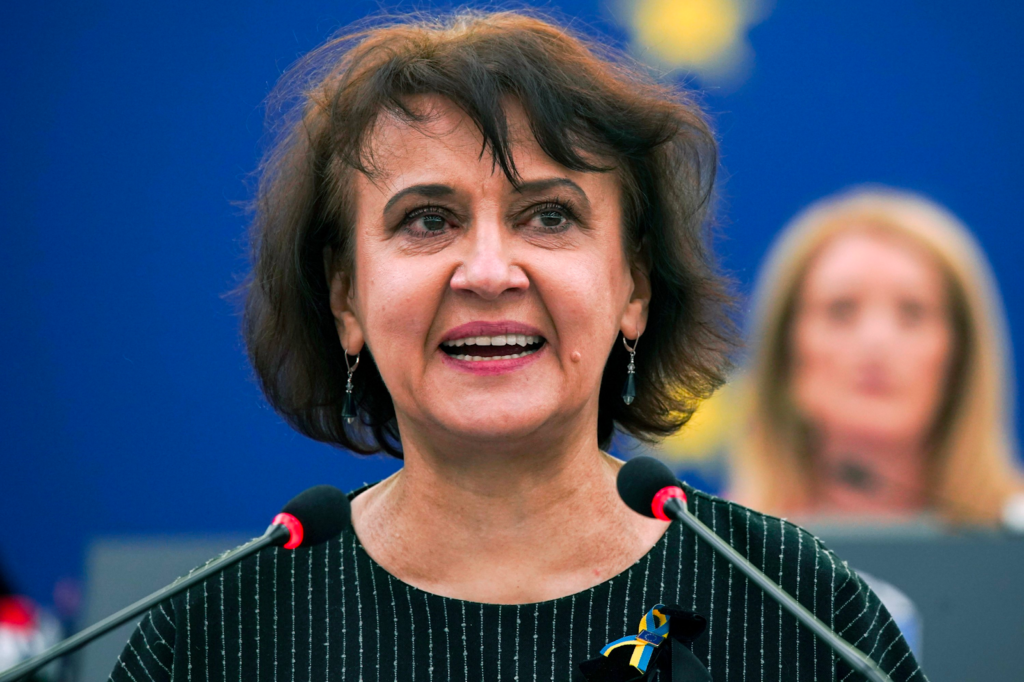 Oksana Zabuzhko shared her reflections on her work, her country, and what it means to write in times of war. Leading questions came from Prof. George Mihaychuk (Slavic Languages and Literatures) and students Emily Green (senior in SFS, majoring in International Politics and minoring in Russian) and Jeremy Cohen (a first-year M.A. student in the Center for Eurasian Russian and East European Studies, working on the intersection of national memory, identity, and politics in Eurasia).

A video recording of the event is available here.

The Seminar Series will continue in the Spring semester.