Humanities Career Round Tables
Thanks to the ongoing collaboration between the Georgetown Humanities Initiative and the Cawley Career Center for the Humanities Round Tables, students could benefit from two stimulating panels with experts and alumni working in the domains of publishing and the arts.
On March 25, Careers in Publishing and Professional Writing brought together professional publishers, authors, and agents. Students could learn about what these individuals do, how and why they got into a career in publishing and writing, how they maintained and grew within these spaces, and what advice they had for undergraduates just getting their start. The open Q&A session also provided information about possible summer internships and projects available in publishing to Georgetown students.
Panelists included:
Clive Priddle, Publisher, Hachette Book Group, PublicAffairs Books
Clive Priddle joined PublicAffairs as executive editor in 2003. He became Editorial Director in 2006, and Publisher in 2012. Since joining PublicAffairs, the authors he has edited include Abhijit V. Banerjee and Esther Duflo, Linda Robinson, Natan Sharansky, Kishore Mahbubani, John Kerry, David Rothkopf, Richard Haass, and Muhammad Yunus. Prior to that, he was publishing director of Fourth Estate, a division of HarperCollins, and previously worked for four years at Penguin UK.
Ericka Souter, Journalist & Author
Ericka Souter is a parenting expert on Good Morning America and other national network shows. She writes for mom.com, cafemom, and additional sites that reach millions of moms monthly. It's her job to speak to parents across the country and to stay on top of the issues, controversies, and trends most affecting families today.  Her work has also appeared in Self, Cosmopolitan, Essence, HuffPost, and WebMD and she has been on staff at Us Weekly and People. Her first book, How to Have a Kid and a Life: A Survival Guide, comes out in August.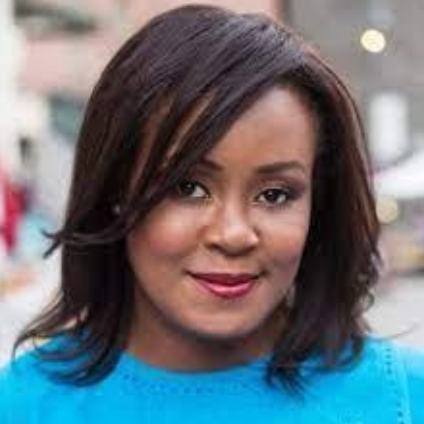 Elizabeth Velez, Writer & Georgetown Professor 
Elizabeth Velez is the Academic Director of the Community Scholars Program and a professional lecturer in the Women's Studies Program. She teaches "Feminist Theory" for Women's Studies. A writer and journalist, she has covered feminist issues for national publications for the past ten years. Professor Velez's most recent book, The Hell With Love, a feminist anthology of poetry, was published in January 2002. She is currently working on Kiss Off: Poems to Set You Free, an annotated radical feminist anthology of poetry.
Molly Chehak, Managing Director of CNDLS & Instructor in CSP
As the managing director for CNDLS, Molly manages and implements the strategic, organizational, and operational activities of the Center, while also teaching in the Community Scholars Program. She brings to CNDLS extensive experience in educational technology, faculty and program development and evaluation, as well as change management. Prior to Georgetown, Molly had spent years in K-12 teaching and administration, and worked at Time Warner as an assistant editor. 
Al Bertrand, Director of Georgetown University Press
Al manages the Press' operations and acts as an acquisitions editor for books in religion and theology and for titles about Washington, DC, and the region. Prior to joining Georgetown, Al worked for the Princeton University Press as the press's Editor-in-Chief, leading editorial efforts and expanding international authorship, and also previously served as Editorial Director for John Wiley and Sons in Oxford.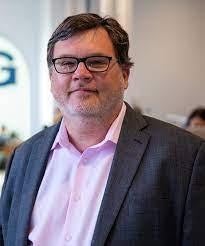 ---
On April 27 Careers in Art & Art History offered students the opportunity to hear from Georgetown alums about how they navigated career decisions both on and off the hilltop, what helped them land their jobs after graduation, and what advice they had for current or future graduates.
Panelists included:
Mary Ahearn 
Mary graduated with double degrees in Art History & Italian in 2016 and earned a Master's degree in Art Business from Sotheby's Institute of Art. She lives in London and works as the Modern & Contemporary Valuations Coordinator at Christie's auction house.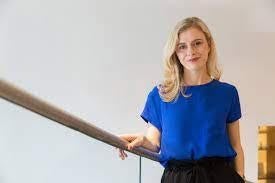 Shawn Digney-Peer
Shawn (C '97) is a Conservator in the Paintings Conservation Department of The Metropolitan Museum of Art.  Shawn received a B.S. in French Language and Studio Art from Georgetown University. He then obtained a postgraduate diploma in the conservation of easel paintings at the Courtauld Institute (University of London, UK) and then undertook an internship and Samuel H. Kress Fellowship at the Hamilton Kerr Institute (University of Cambridge, UK), where he treated old master pictures.  In 2005 Shawn moved to New York for an Andrew W. Mellon fellowship at the Metropolitan Museum and was hired the following year to care for Nineteenth Century, Modern, and Contemporary paintings.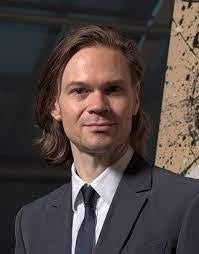 Nora Rosengarten
Nora is a graduate student in Art History and Architecture at Harvard University, focusing on prints and printmaking in the 18th, 19th, and 20th centuries, with a special emphasis on methodologies of materiality and process. Nora holds a B.A. in Art History from Georgetown University (2014) and an M.A. in the History of Art from Williams College/The Clark Art Institute (2019. Nora has been an intern at the Phillips Collection and the Clark Art Institute, and worked as a Curatorial Assistant in Paintings and Sculpture at the Clark Art Institute. 
"Kenlontae' 'Tae' Turner
Kelontae earned an M.A. in Art & Museum Studies at Georgetown in 2019 and was offered a position at the Hampton University Museum, where he currently serves as Curator of Collections. Tae helps the Museum Director and Associate Curator oversee the care of the collection, conduct research, and develop exhibitions and programming.