Professor Julia Watts Belser launches "Disability and Climate Change: A Public Archive Project"
We are thrilled to announce the completion of the first project sponsored by a Georgetown Humanities Initiative Booster Grant, supporting interdisciplinary humanistic research with a collaborative and public-facing component. 
On November 7, Professor Julia Watts Belser launched Disability and Climate Change: A Public Archive Project. The site chronicles the wisdom and expertise of disabled activists, artists, and first responders working for climate justice, with whom Prof. Belser has had deep conversations over the past two years. After the release of the first nine pieces, new contributions will be added over the years to come, with the ongoing collaboration of Georgetown undergraduate research assistants. 
One of the core commitments of this project has been to prioritize equity and access. Therefore the archive includes a plain language guide to climate change and plain language versions of the conversations. The archive also includes Spanish-language versions of several pieces.  
Professor Watts Belser inaugurated her Archive by hosting a virtual conversation with Naomi Ortiz, a disabled Mestize writer, visual artist, and activist living in the Arizona US/Mexico borderlands whose intersectional work focuses on disability justice, eco-justice, and relationship with place. The event was co-sponsored by the Disability Studies Program, Georgetown Humanities Initiative, Center for Social Justice Research, Teaching & Service, Core Pathways in Climate Change, Disability Cultural Initiative, Earth Commons, Georgetown Disability Alliance, GREEN, Theology and Religious Studies Department.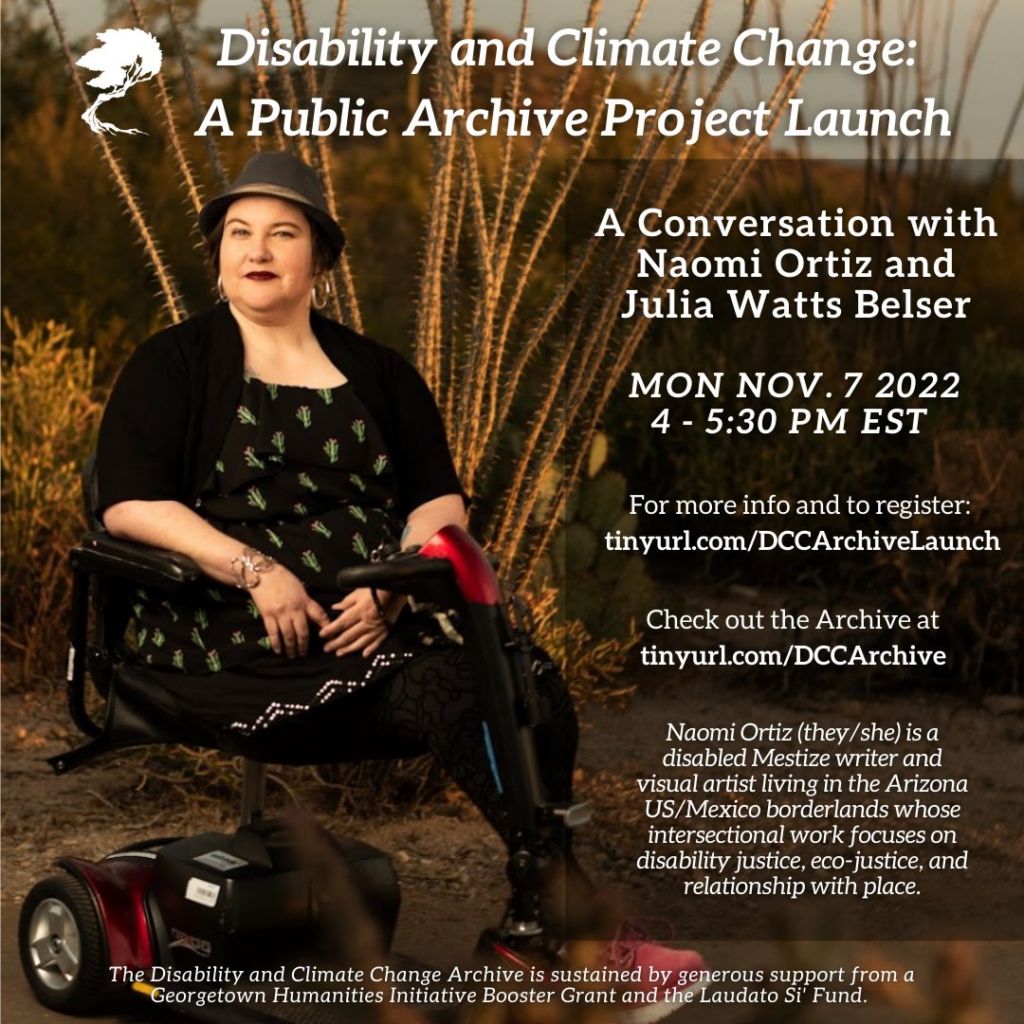 Here is the link to the recording.