Humanities "Faculty Work in Progress" Series Launches
Through this initiative, Georgetown Humanities has created an intellectual space in which humanities faculty can share their current research activities and engage in a dialogue with colleagues.
The Post-Soviet Novel as World Literature
On November 9, Professor Bradley Gorski (Department of Slavic Languages) presented "The Post-Soviet Novel as World Literature" in conversation with Professor Elliott Colla (Department of Arabic and Islamic Studies).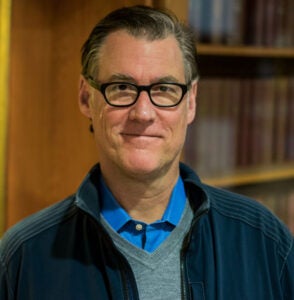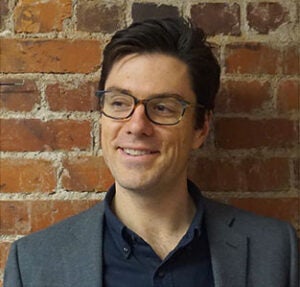 Though the recent revival of "world literature" and post-Soviet Russia are roughly the same age, scholars rarely consider Russian novels of the last three decades to ask how works from the former second world have traveled internationally. Perhaps this is because–Professor Bradley Gorski argued–the post-Soviet novel fits uncomfortably within the paradigm. Some of Russia's most successful exports challenge the model's ostensibly apolitical, market underpinnings, and point to a more complex relationship between market aesthetics and Cold War politics.
Two post-Soviet Russian authors whose works travel particularly well abroad —Ludmila Ulitskaya and Vladimir Sorokin—complicate the model of world literature by betraying an apparently retrograde interdependency between aesthetics and politics.  Through the example of these authors, world literary space is revealed to be not a sovereign territory where "literary struggles, freed from political constraints, [are] bound to obey no other law than the law of literature," in Casanova's phrasing, but one with a more complicated temporality whose market mechanisms continue to be fueled by the ideologies and affiliations of the past. 
Watch the webinar:
Gendering Sex in Pre-Modern Muslim Discourses
On November 19, Professor  Sara Omar (Department of Arabic and Islamic Studies) presented "Gendering Sex in Pre-Modern Muslim Discourses," in conversation with Professor Judith Tucker (Department of History).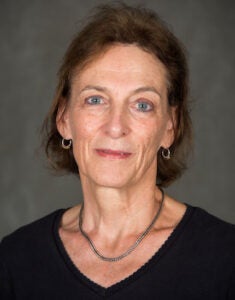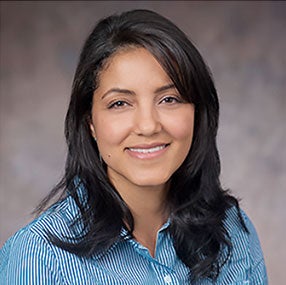 The talk explored the historical discourses over same-sex sexual practices as a means of understanding the formation of Muslim discourses in the broader framework of ideas about the body, gender, morality, science and religion that circulated throughout and beyond Late Antiquity. Professor Sara Omar's project underscores insights that can be gained from studying sex as a means of understanding the legal, ethical, and social genealogies that have authorized various practices and beliefs as authentically Islamic while also disqualifying and silencing others. She contends that juristic constructions of difference were primarily rooted in their valuation of an individual's legal capacity and status, which they determined based on a number of varying factors including age, mental and physical capacity, sex, and freedom. This framework ultimately served to govern bodies and order society along a deeply gendered and highly stratified socio-legal system of differentiation.
Watch the webinar:
Coming this Spring
Planning for the Spring 2022 semester is under way. Colleagues interested in presenting their work in progress are welcome to contact Nicoletta Pireddu.