Spotlight on Humanities Pedagogy: Dr. Ayten Tartici's "Hyphenated Americans"
Dr. Ayten Tartici, 2020-21 ACLS Postdoctoral Fellow at Georgetown Humanities, designed and taught "Hyphenated Americans." Envisioned as a course that would focus on contemporary literature, art and film produced by American immigrants and their descendants, this class was offered through Interdisciplinary Studies, American Studies and the Department of English. Dr. Tartici wanted to use the course as a tool to study how—contrary to the historical expression of American nativism as exemplified by the formation of the Dillingham Commission in the early 20th century—the narratives of immigrants form a core feature of the American literary and cultural landscape and have given rise to new forms of experimental writing.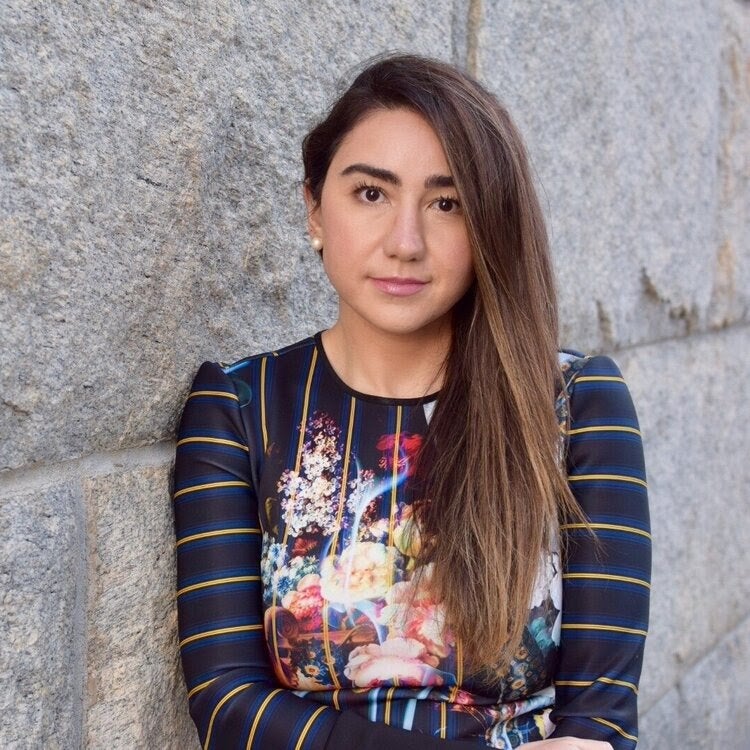 Dr. Tartici and her students examined not only recurrent themes in these narratives, such as the differences between first and second-generation immigrants and the polemic of the model minority, but also the elusive concept of Americanness as well as the challenges faced by second-generation immigrant children who have to navigate other aspects of their identities, such as queerness or being undocumented. Some of the novels they read together included Chimamanda Ngozi Adichie's Americanah, Teju Cole's Open City and Ocean Vuong's On Earth We're Briefly Gorgeous.  The course also held two joint sessions with Professor Michelle C. Wang's "Asia/America" course, which examined art and design produced by people of Asian descent in the Americas from the mid-19th century to the present day through a transnational lens. For one of their sessions, the two professors hosted Harvard sociologist Dr. Vivian Shaw, who lectured and answered student questions on the affirmative action debate, as brought to light by the SFFA vs. Harvard court case. Their second session focused on the artists Ruth Asawa and Chiura Obata, enabling students from different backgrounds to discuss the impact of transnationalism on American art.
A second aim of Dr. Tartici's "Hyphenated Americans" course was to foster empathy and mutual understanding across a range of different cultures as represented in writing by American immigrants. What might we gain from studying a Korean-American poet, such as Cathy Park Hong, side by side with a Mexican-American novelist, such as Valeria Luiselli? Often such works are studied in separate silos pertaining to a particular ethnic or cultural group's story in the United States. That approach remains an important and necessary one, a means of preserving a tradition and avoiding the flattening of different identities. However, the course's comparative and inclusive approach also enabled students to discover some common themes that often run parallel in these texts, though penned by writers from extremely diverse circumstances: a shared feeling of restlessness, the gift of bilingualism, and the double consciousness created by the pull of the Old Country. The course generated productive discussions about the range of the American immigrant experience, its high and lows, its promise and its hardship.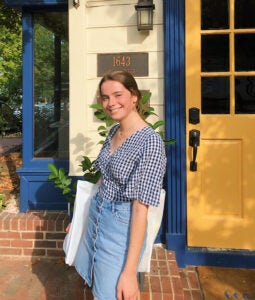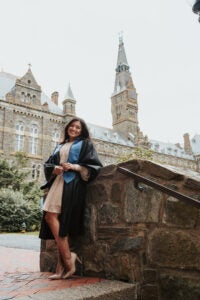 As part of their final projects for Dr. Tartici's course, students were asked to take on a theme they encountered in their readings and produce a piece of public humanities research, interpreting that theme with respect to a specific immigrant group or aspect of the immigrant experience. Elena Ergener (C'23), a sophomore, chose to explore the concept of assimilation and community building through food. Her photo essay, which incorporated her own family background, explored Turkish culinary traditions in Virginia and argued that food serves as a venue where immigrants can exercise control. Caroline Jaipul (C'21), a senior double majoring in psychology and English and who will be starting law school at George Washington in the fall, produced a block-by-block visual and written commentary of Little Guyana in Queens and on Guyanese immigrants to the United States generally. "I have often thought about the hyphen affixed to my biography," she wrote, "how there is not always a box for me to check when filling out forms asking my demographics."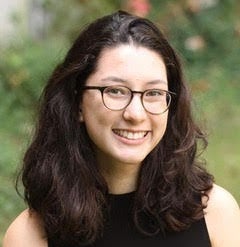 Two students decided to produce short documentaries. Emma Trone (C'22), a junior in the American Studies program, wanted to narrate the story of Chicago's Chinatown, since, as she notes, "telling only the stories of West Coast Asian America risks flattening a beautifully complex, multifaceted coalition into a simplified, exclusive narrative." She shows us how the Asian-American experience in Chicago developed in distinctively different ways. In the future, she hopes to delve deeper into the role of the church in the assimilation of immigrants. You can watch Emma Trone's video essay on the Georgetown Humanities Initiative YouTube Channel here.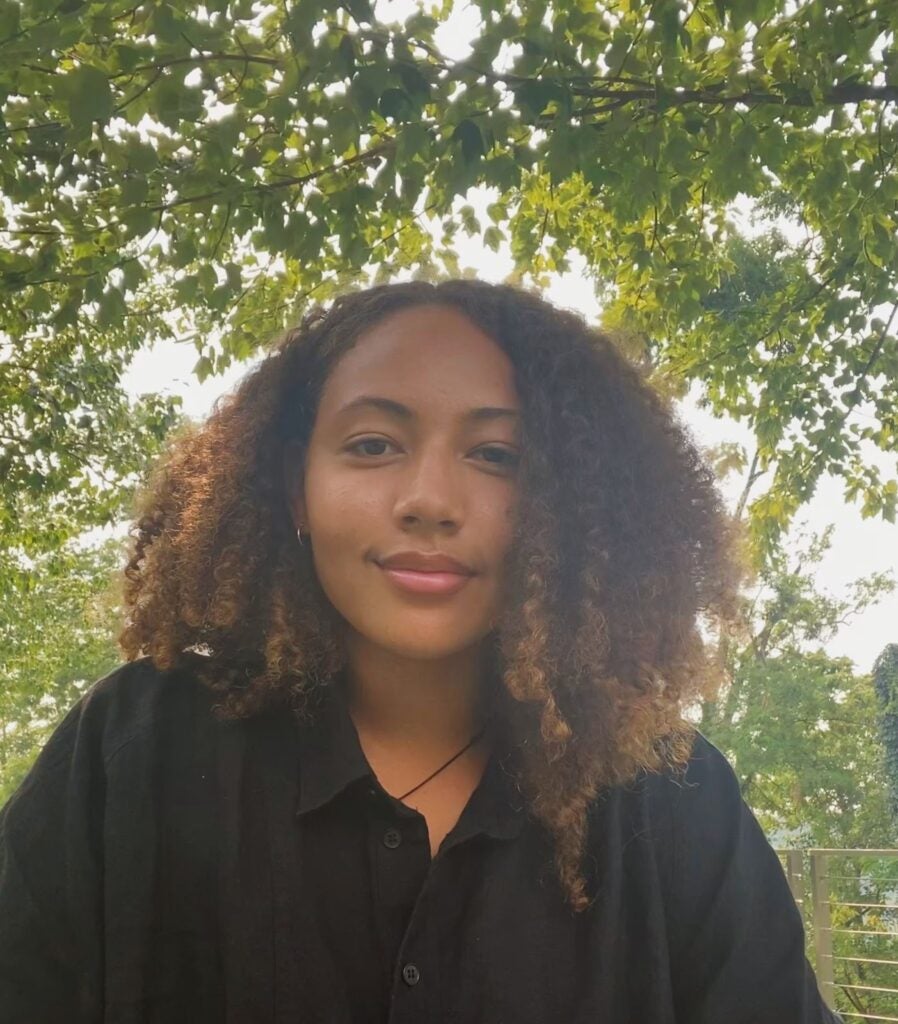 Finally, inspired by Adichie's TED talk, Leah Smith (C'24), a first-year student, undertook the difficult project of exploring microaggressions against African-American students across New England boarding schools. Reflecting on her piece, which reveals some of the barriers to success for students of color, Smith wrote, "I have spent the past few months in this course learning about the perspectives of individuals from many demographics in an attempt to overcome the danger of a single story. However, this project gave me clarity on the most important story I will ever know: my own."
Dr. Tartici is grateful not only to have had remarkable and engaged students to teach but also to have had the opportunity to work with other exemplary faculty and researchers across the Georgetown community. Her course's varied pedagogical and methodological approaches were informed by the interdisciplinary atmosphere of the Georgetown Humanities Initiative.