"Space Age Spectres:" A Student Thesis on UFO Photography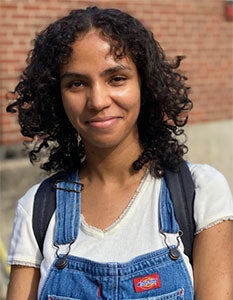 Madalyn Shaw, a HALC Fellow and member of the Georgetown Humanities Initiative Student Advisory Board, is a senior in the College majoring in Art History with minors in Studio Art and Global Medieval Studies. Her interests include photography and new media studies, Black diasporic history, folklore and myth, as well as language studies. 
Shaw has just completed an interdisciplinary thesis project "Space Age Spectres" on UFO photography at the intersection of media studies, history, culture and philosophy.
UFO discourse largely remains the same as it was 70 years ago, firmly rooted in pseudo-science and covered by layers of obscurity. The unclear ontological status and conspiracy attached to the UFO phenomenon naturally invites skepticism and is the main obstacle to historicizing it. As a pictorial genre, UFO photographs exist at the intersection of several interpretive frameworks. UFO photographs have cemented their place in popular consciousness since the 1950s by appearing in books, movies, and television. Madalyn argues that UFO photographs reflect an under-examined strain of Space Age photography— inspired by the emergence of a global and modern "Astroculture" in the 1950s and 60s. Her research builds a historical and cultural understanding of UFO photography through a comparison with mid-century space exploration photography. Specifically, it contextualizes space exploration photography as a product of the Space Race between the US and the USSR during the Cold War and contrasts it with UFO photography as a counter-perspective to the dominant Cold War framing of the Space Age. UFO photographs constitute an alternative site onto which the technoscientific possibilities of the 20th century were projected, as well as the imaginative aspects of Space Age narratives, literature, and history. In thinking about the unclear ontological status of UFOs, Madalyn's inquiry also finds parallels in UFO photography with previous studies of spirit photography and Spiritualism. Spectrality, haunting, ghosts, and the concept of the Otherworldly provide an additional analytic framework for UFO photographs and complicate notions of photographic indexicality. The result of this study reveals a neglected body of Space Age visual culture and photographic history and recommends further examination of the cultural significance of outer space as a defining feature of the 20th century.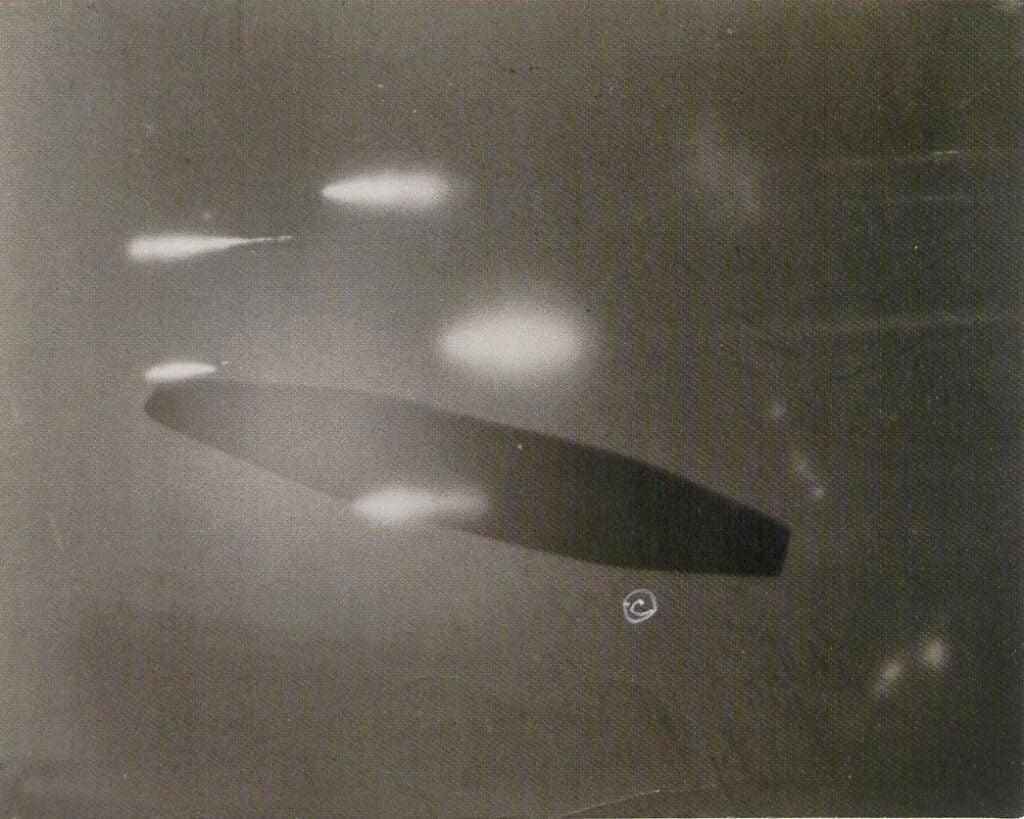 According to Prof. Ian Bourland, Shaw's thesis mentor, "UFOs have long been a source of fascination in popular culture, but given the recent uptick in government interest in 'unidentified aerial phenomena,' Mady's thesis work is quite timely. Given that most people experience such phenomena through the medium of photography, images taken by amateurs, artists, and UAVs alike constitute an archive at the intersection of American culture and politics. Mady uses art historical methods to take UFO photography seriously and, in so doing, deftly situates it in the context of several interwoven histories."
After her B.A. Shaw plans on applying to graduate school to further her education. We wish her all the best for her future undertakings.